Here are 5 Recipes with Ambercup squash, they are all good, delicious, and full of benefits for the body. They are all easy to cook. We will see above: Ambercup squash soup, stuffed Ambercup squash, Ambercup squash gratin, Ambercup squash quiche, and finally Ambercup squash in the oven.
I- What is Ambercup Squash
Cousin of the butternut squash, the Ambercup squash is also known for its sweet flesh. It is for this reason that it has a second name: squash mini Muscat of Provence.
The beige color lines the outside of the round shape that the Ambercup squash has. With a weight ranging from 1 to 2 kg, it can be the subject of several dishes whose flavor deserves to be tasted.
Let's discover together five recipes where Ambercup squash shows a real delight.
# Do you need to peel squash before roasting?
Her skin is tender and delicious, especially if it is still small and fresh.
You don't have to peel it, you can eat it with its skin on.
You just need, if you want to roast it, cut it in half and remove the seeds. then the turn is played!
And you can add it to a warm winter salad or simply put its roasted pieces in curries, soups, or stews.
# Ambercup Squash Nutrition
Amber squash has many minerals and trace elements such as copper, iron, calcium, manganese, potassium, zinc, magnesium, and phosphorus.
These different basic nutrients are very useful for the good health of the organism and to boost its immune defenses.
eating a squash certainly keeps you away from micronutrient deficiencies including iron and magnesium deficiency.
Ambercup squash is also very rich in vitamin A. For 100 grams of this squash, you will have about 40% of the recommended nutritional values of vitamin A.
As you know, vitamin A is very beneficial for the health of the skin and eyes.
It also contributes to the proper functioning of the immune system, especially in winter when a lot of viruses circulating in nature.
Note that vitamin A is better absorbed by the human body if it is consumed with a little fat, and squashes and pumpkins are generally good for diabetics.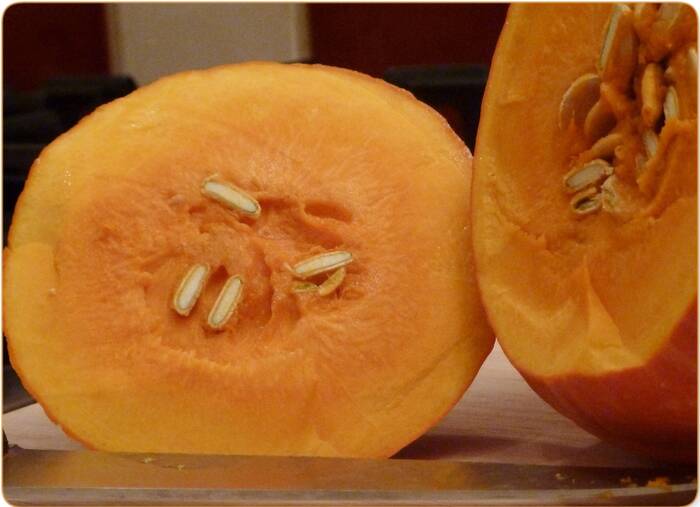 II- 5 Recipes with Ambercup Squash
1. Ambercup Squash Recipe Soup
Here is a good recipe soup of Ambercup squash that will not only delight your taste buds but also please your metabolism. So let's not delay any longer and prepare what we will need:
1 large or 2 small Ambercup squash;
2 leeks;
2 tablespoons of oil and cream;
1+1/2 onions;
2 carrots;
2 bouillon cubes.
Let's start the preparation of our Ambercup squash soup by peeling the squash and cutting it into small cubes.
The cooking will start with the onion that we will have sliced before. Let's put it in a frying pan with a spoonful of preheated oil until it has a light golden color.
Now add the carrots and the leek whites, both cut into very fine pieces. Let's fry all these ingredients for a few minutes.
Then, let's put the pieces of the squash and cover the preparation with water. It is finally the moment to add the two cubes of broth.
After about twenty minutes of cooking, mix your mixture and put in your cream. Enjoy yourself freely while pleasing your organs.
This squash recipe is highly recommended for good digestion and against diarrhea.
2. Stuffed Ambercup Squash
A stuffed recipe… what could be more beautiful? Well, luckily, our Ambercup squash is even more delicious in the oven. Want to give it a try? Then bring these ingredients:
3 small Ambercup squash;
sausage meat: 240 g;
milk: 20 cl;
salad spices: a pinch;
minced beef: 200 g;
bread crumbs: 100 g.
For a better experience, let's start by preparing the four squashes. Brush them and put them in the oven heated to 200 °C. Keep them cooking for about ten minutes.
Don't worry, you won't get stuck in the oven… In the meantime, mix the ground meat with the spices and the breadcrumbs. After 10 minutes, take your squash out of the oven. To embellish them, you will remove the seeds after removing them.
The penultimate step is to stuff the squash. Once you're done, cover your squash and allow 20 minutes for baking.
Just serve on an appetizing plate and enjoy your favorite show while tasting the stuffed squash.
Remember that squash seeds are a mine of nutrients and vitamins good for the body. We advise you to wash them and roast them (toast) to eat a few seeds every day. You can read our article on the benefits of pumpkin seeds.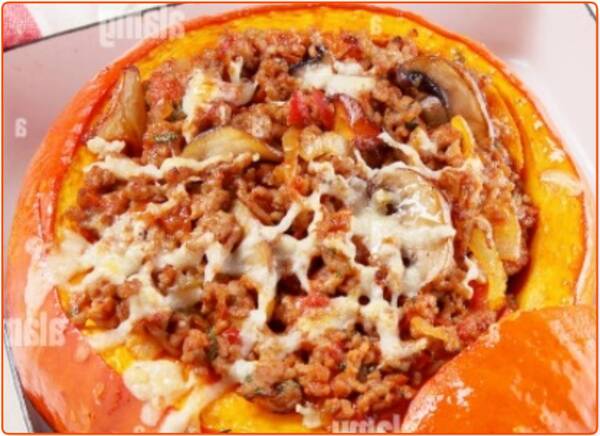 3. Gratin with Ambercup Squash (Winter Squash Recipe)
The gratin, a popular dish, can offer a new taste due to the special flavor brought by the Ambercup squash. To prepare it, nothing could be easier. For the recipe for five people you will need :
1 kg of Ambercup squash;
2 eggs;
200 g of fresh cream;
1 pinch of grated nutmeg;
100 g Beaufort cheese;
salt and pepper.
The preparation is very easy. Start with the Ambercup squash by peeling it and then removing the seeds. The goal is to be able to cut it into small to medium-sized pieces. This time, the squash will be steamed first for an amount of time of 8 to 12 minutes.
Pass to the eggs to beat them well, add fresh cream. Before using this preparation, add salt and pepper to your liking and a pinch of nutmeg.
Pour the mixture over the squash pieces in a baking dish. If you wish, add the 150 g of Beaufort cheese for a special flavor. The cooking time is 30 minutes in a preheated oven at 180 °C.
4. Ambercup Squash Quiche
Our list of delights seems far from complete. For an amply successful Ambercup squash quiche recipe, plan on the following ingredients:
250 g squash;
100 g cottage cheese;
leek white: 100 g;
grated cheese: 35 g;
oil, pepper, salt, and nutmeg;
egg: 1;
puff pastry (or shortcrust pastry): 1;
brown sugar soup: 1 spoon.
Prepare the Ambercup squash as we did for the previous recipes. Then cut it into pieces and cook it for 20 minutes in water. Make a purée and keep it.
This time, the white of the leek will be cut into slices. In a frying pan, heat these slices with the brown sugar soup and a small spoonful of oil. After about ten minutes, we will notice the appearance of the golden color.
Let's now take our dough and roll it out in a mold. At the same time, let's mix the egg yolk with our two pieces of cheese. The pumpkin puree, salt, pepper, and nutmeg are added. The egg white must be perfectly beaten and added gradually to your first mixture.
Finally, pour the mixture over the dough and bake for 40 minutes in a preheated oven at 180 °C.
Just serve and enjoy your nutritious quiche.
5. Baked Ambercup Squash
Here's a quick and easy recipe to prepare if you're not a cooking enthusiast.
Bring in your Ambercup squash, wash it and slice it thinly and slightly long. Then, spread these slices in a dish, mold, or plate without forgetting to put a sheet of parchment paper in first.
Put a few drops of olive oil on the slices and add salt and pepper. Sprinkle, if you wish, other spices to your taste, and why not a little grated cheese.
At the end of 20 minutes of cooking, you will be satisfied because the Ambercup squash is very good in the oven. Especially since it is more beneficial for your body.
Useful Links:
Buttercup Squash Facts – Learn How To Grow Buttercup Squash Vines